Cora F:   Love is Patient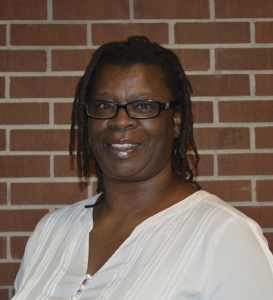 I never knew love was so patient until I came to Gilgal.  I really didn't know what to expect when I got into the program.  The only thing I did know was that the way I was living wasn't working.  I was at my lowest point and wanted to give up.  I had lost my home, my car and my family was   getting tired of me and my drinking.
At first, the classes seemed difficult and I had a hard time keeping stuff straight in my head.  I didn't know if I could do it.  In High School I had trouble reading and spelling, so they put me in special  education classes.  I had trouble doing a lot of things in school and sometimes I think they graduated me because they got tired of me.  But Gilgal is different.
My Gilgal sisters take time to help me with my homework and I also work weekly with a volunteer who is helping me with my reading and spelling.   Everyone says they are proud of me because I have moved up two reading levels in just a month.  I am grateful for the support I feel from staff, volunteers and all my sisters at Gilgal.
Thank you all for being patient and not giving up on me.  Your love beyond measure has given me confidence to know that I can do all things through Christ who gives me strength.