Some of you may recall our previous spotlights on Tiffany and Ruth, two Gilgal women who have miraculously blossomed and changed as they allowed God to move in their lives. Well, we are excited to report that both of them successfully completed our program, along with three others during May and June and join those before them as official Gilgal graduates!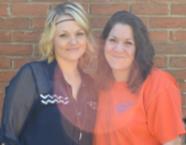 Angela and Tiffany (May 2015)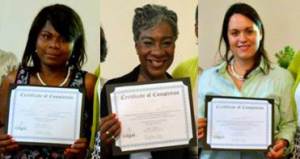 Ruth, D'Quilla and Ashley (June 2015)
We could not be more proud of them, or more grateful for each of you for investing your time and resources this past year to help them reach this goal.  You each played a vital role in their success.
The road to graduation is not an easy one.  When women first come to Gilgal, they bring shattered lives and destructive behaviors.  It takes time to overcome engrained patterns of living and reach the root of each complex issue that brought them to us.
To successfully graduate, our women must go through our one year, two-phase programming designed to overcome barriers to sobriety and move them toward gainful employment and independent living. During their time with us, they experience emotional and spiritual healing through daily bible study and individual and group counseling. Our staff provide personalized case management to address legal, financial, educational and career-related obstacles.  We also work toward reunification with family members and help them identify caring individuals to serve as ongoing support networks.
It is important to note that not every woman who comes to Gilgal will successfully complete our program.  And we know that there is no guarantee that those who do will not experience setbacks. But, with Christ as their foundation, and caring people like you to support them, they are better equipped for this next season in their journey.
Please continue to pray for our graduates and all of the women who are currently in our program (and those who will be).  God has a wonderful plan for each of them, and He can restore and transform their lives as they put their trust in Him.
CHANGE HAPPENS at Gilgal, and you are all a huge part of it. Thank you!