December 2020
Merry Christmas to You and Your Family! What has been your favorite part of the Christmas Season? Sharing a meal with family and friends? Spending quality time with loved ones? Celebrating the wonder of salvation and God's love for us?

This year has been a difficult and different kind of year for many of us. COVID-19 and the new terminologies associated with it, like social distancing and wearing masks, were not part of our Christmas last year. At Gilgal, we have been blessed that our staff and clients have remained virus free.
As we approach the Christmas holidays, I want to introduce you to Latoya A., who lost her mother just before Thanksgiving. While that would be a reason some clients would use to leave, Latoya is convinced that she needs what we offer at Gilgal.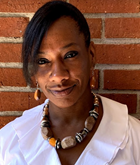 My name is Latoya A. I am 40 years old and was raised in the metro-Atlanta area. I have two brothers, and I am the oldest sibling. I also have three children of my own, ages 16, 12 and 9.
Before coming to Gilgal, I was miserable and lonely and caught in a cycle of damaging behaviors. My addiction to crack, alcohol and marijuana led me into destructive patterns that caused me to ultimately be arrested. While I was incarcerated in Cobb County Jail, I was offered a plea deal with a choice of being sentenced to prison or entering a recovery program. I was tired of being sick and tired, so I chose recovery and in July was transported to Gilgal.
Continue reading